Accomodation in Basel
In Basel you will find more than 4'000 hotel beds. First-class establishments with style and tradition, comfortable middle-class hotels and a choice of friendly small hotels and guest houses to suit the smaller budget.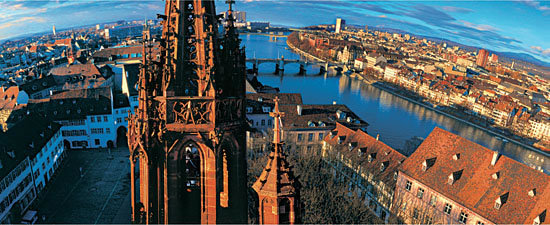 The hotels in Basel are centrally located. All attractions, museums, restaurants and bars, as well as diverse opportunities for shopping are therefore easy to reach on foot or by public transport. When checking in as a guest at a hotel in Basel, you will receive a Mobility Ticket which gives you free use of public transport during your stay.
Within the conference center:
Close to the conference center:
Dorint Hotel an der Messe Basel***
Adagio City***
Hotel Palazzo - Wettstein ****
City Center Hotels:
Youth hostel Basel St. Alban, Basel Jugendherberge
Hotel Krafft***
Hotel Basel****
Online booking services
Größere Kartenansicht