Join us in Basel for [BC]2 2013
The 11th [BC]2 Basel Computational Biology Conference 2013 on "Computational and Biological Perspectives on Human Genome Variation" will take place 4.-5. July 2013 at the Congress Center Basel, Switzerland:
Genetic Variation + Human Health
In the era of genome sequencing with low prices and high throughput, new challenges emerge with respect to the analysis and interpretation of genome variation. We are called to integrate not only information about the actual genome sequence but a variety of molecular and organismal phenotypic attributes. While the availability of such large amounts of data raises the level of excitement in the community, it also raises a number of concerns as to degree that the data are analyzed in an appropriate way and whether the enormous power by the large scale datasets translates into equivalent scale of biological discovery. Finally, the promise of major improvement in the medical practice as a result of the human genome hinges on the success of these efforts. In this context, the conference will address the current and future computational and biological challenges of field and how these challenges may be met.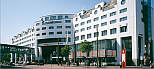 VENUE
[BC]
2
will take place at the Congress Center Basel, Messeplatz 21, CH-4005 Basel. Registration will be open every day starting Thursday at 7:30. Please come and see us at the registration desk to pick up your name badges and conference program. For more information about the venue see [
here
].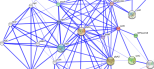 POSTER SUBMISSION
[BC]
2
invites conference participants to contribute to the meeting by presenting a poster. Posters should describe original, interesting, and solid scientific content that is relevant to bioinformatics and computational biology. Poster abstracts should be submitted by
June 15, 2013,
using the online poster abstract submission form.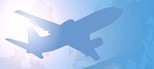 TRAVEL / ACCOMODATION
Please keep in mind that Switzerland might have different electricity system than your home country: Please don't forget to bring a travel adapter for your laptop if necessary. The currency in Switzerland is the Swiss franc, usually indicated as CHF. We have prepared some information to help you planning your trip to Basel: [
Travel
] [
Accomodation
] [
Public Transport
]