ELIXIR Innovation and SME Forum: Turning big data into growth
Your organization wants to benefit from the big data revolution? You are looking to use Europe's free bioinformatics resources in your company's R&D processes? You want to know about how your company can benefit from Swiss world-class bioinformatics for the life sciences?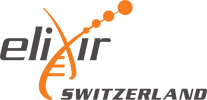 Come to the ELIXIR Innovation and SME forum to learn how ELIXIR's bioinformatics services and resources can help you. The forum will provide the opportunity to introduce you to some of the tools, data resources and services, allowing you to integrate these resources into your businesses planning.
Date: Tuesday 9. June at the [BC]2 conference
 
Programme - Data-driven innovation in the pharma and biotech industries

Moderator: Vanya Loroch, science education professional

8:30-9:00
Registration and welcome coffee
 
9:00-10:00
Keynote lecture (room Montreal)
Christian von Mering
University of Zurich & SIB Swiss Institute of Bioinformatics, Switzerland
10:00-10:10
Welcome and purpose of meeting (room Sydney)
Torsten Schwede
Biozentrum University of Basel & SIB, [BC]2 Conference series chair
10:10-10:30
Introduction to ELIXIR
Andy Smith
ELIXIR Hub
10:30-11:00
Presentation of SIB Swiss Institute of Bioinformatics
Ron Appel
Executive Director SIB
11:00-11:30
Coffee Break
 
11:30-13:00

Session 1: SIB resources for industry

 
 
Lightning talks from SIB group leaders on their bioinformatics expertise serving the life science industry
 
 
Introduction

Vanya Loroch
moderator

 

Vital-IT and Swiss-Prot: from knowledge representation to big data analytics

Ioannis Xenarios
Group Leader SwissProt and Vital-IT
 

nextProt: a new API and SPARQL-based search engine, their application to industry research needs

Amos Bairoch
Group Leader CALIPHO
 
Bgee database of gene expression
Marc Robinson Rechavi
Group Leader Evolutionary Bioinformatics Group
 

Clinical Bioinformatics: from sequences to therapies

Niko Beerenwinkel
Group Leader Computational Biology Group
 
Tools and resources to interpret disease-relevant genetic variation
Manolis Dermitzakis
Group Leader Genomics of Complex Traits Group
 

SWISS-MODEL – automated modelling of 3-dimensional protein structures and complexes

Torsten Schwede
Group Leader Computational Structural Biology
 

Drug design, protein engineering and melanoma genomics

Vincent Zoete
Group Leader Molecular Modeling
 

Bioinformatics Core Facility – BCF

Frédéric Schütz
Bioinformatics Core Facility
 
 
 
13:00-14:00
Lunch break
 
14:00-15:00
Session 2: Genomic resources for industry
 
 

The European Genome Phenome Archive: a distributed resource for human research data

Roderic Guigó
Center for Genomic Regulations, Universitat Pompeu Fabra, Barcelona, Spain
 
IMGT®, the international ImMunoGeneTics information system®
Sofia Kossida
University of Montpellier & IMGT, France
15:00-16:00
Session 3: Industry/academia collaboration
 
 

Structure-guided engineering of an enzyme for production of novel conjugate vaccines in bacteria.

Michael Kowarik
Head of Research, BSO, GlycoVaxyn AG
 
Genomics, transcriptomics and engineered CHO cell libraries driving Research Cell Bank generation of difficult-to-express proteins.
Igor Fisch
President and CEO, Selexis
16:00-16:30
Break
 
16:30-17:30
Session 4: The view from industry
 
 
Data challenges and opportunities: an SME perspective
Jerome Wojcik
Founder and CEO of Quartz Bio
 
The eTOX consortium: of the art of sharing the "unsharable"
François Pognan
Executive Director - Biochemical & Translational Safety, Novartis Pharma
17:30-18:00
Summary and Conclusions
Vanya Loroch
moderator
18:00-20:00
ELIXIR Networking Apero